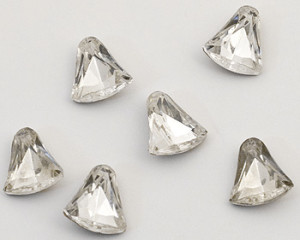 Since it's already New Year, we have to welcome positive energies in our lives so we can attract all good fortune in all aspects of our lives. Wearing crystal stone or displaying Crystal stone in any part of your house or business establishment is one of the best starts to activate positivity and good fortune all throughout the year.
Crystal stones are considered as a good protection to you and your family. It is because through these stones, you can block the negative energies that might intrude your health as well as your wealth. This is why many people are using these methods especially the Chinese people because they strongly believe that they can achieve more luck if they will include Crystal stones in their daily lifestyle.
The purpose of wearing Crystal stone as your body decoration is not only to make you look more attractive but it is also for welcoming good vibes or positive energies every day whether you are in your home, work or business place. Many people say that wearing Crystal stone can really help you in communicating with other people when it comes to business matters because you have the energy to convince your business associates about your proposal. It is also good for your health because it has also healing properties that can treat your physical and emotional issues in life.
Another good thing about Crystal stone decoration is that it will protect your residential place from all bad luck that can ruin your relationship with your family, friends, etc. Crystal stone decorations are also good for your business places in order to attract many customers so that you can maintain the stability of your company or business and at the same time it will help you to increase your monthly and annual income. This method can also help to maintain the good relationship and work performance of your workers.
Whether this is true or not, there is nothing wrong if you will also try this wonderful technique in your own place so you can see the progress or outcome of using this magical and priceless stone. Allow the good fortune to enter in your life with the help of Crystal stones.